Weeping Cherry Tree in Taizoin
(Blue term links to website)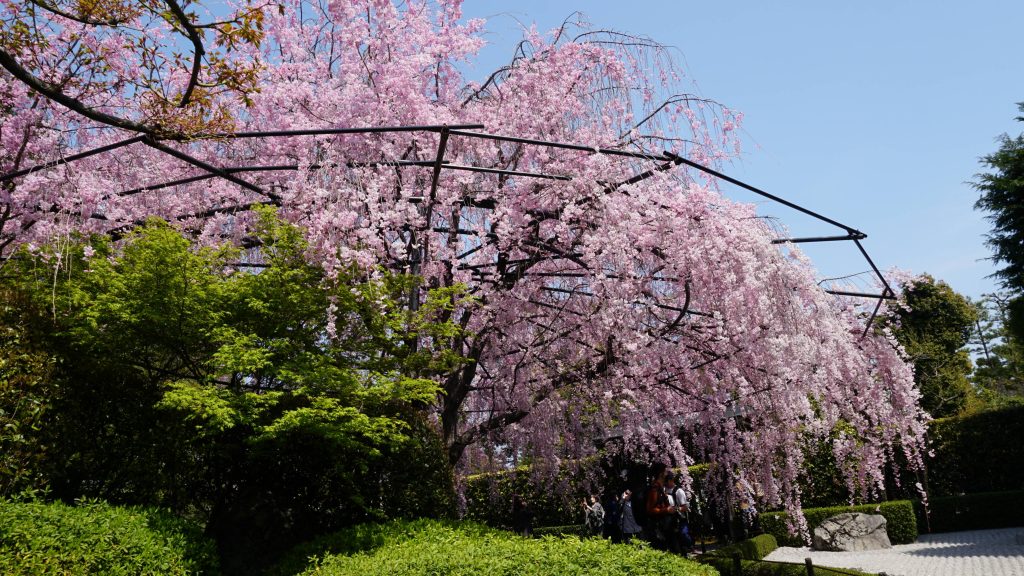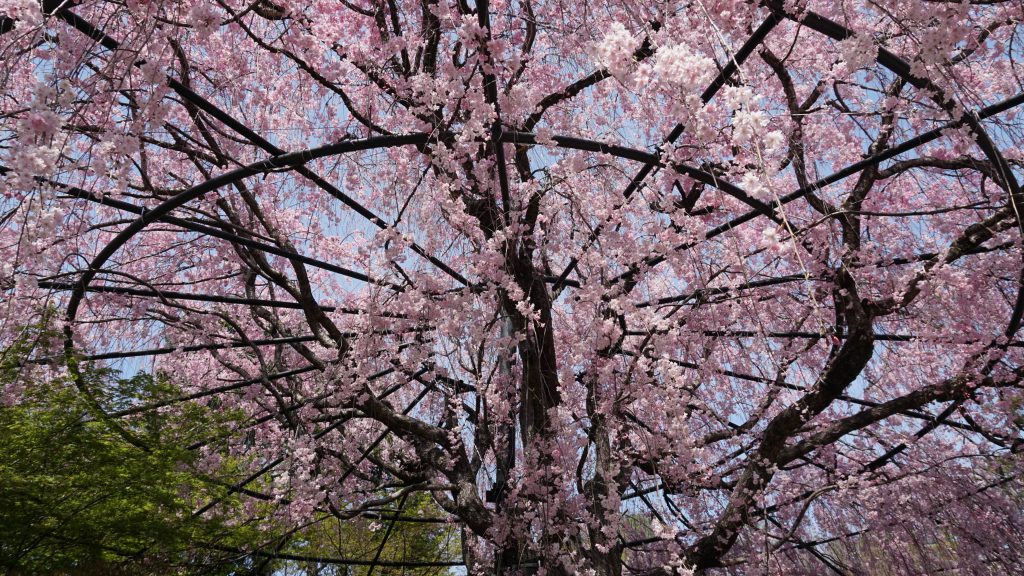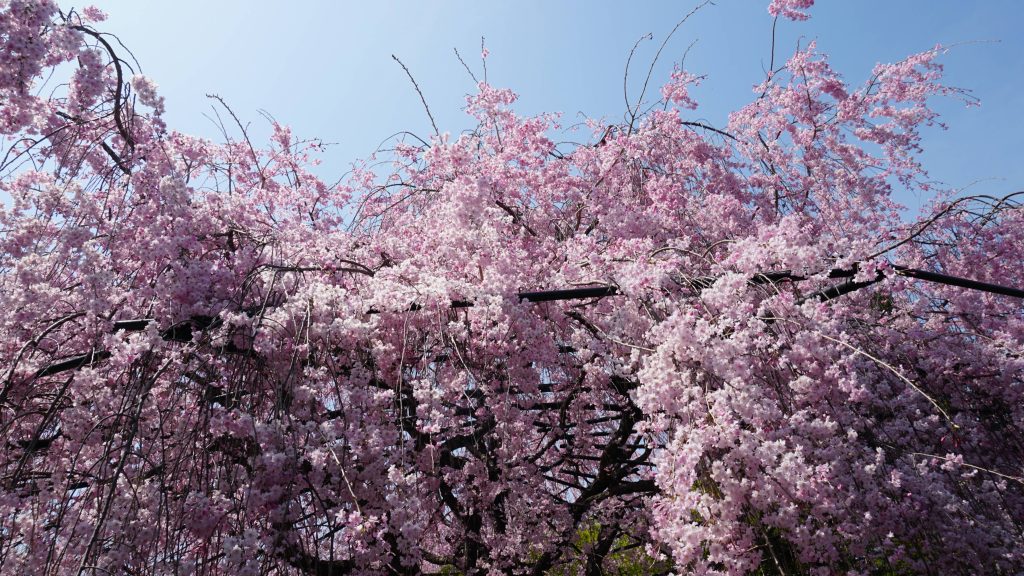 Weeping cherry tree at Taizoin, that is one of affiliated small temples in Myoshin-ji temple. Its "Shidare Zakura" was used for a JR's campaign, "Let's go to Kyoto" in 2013.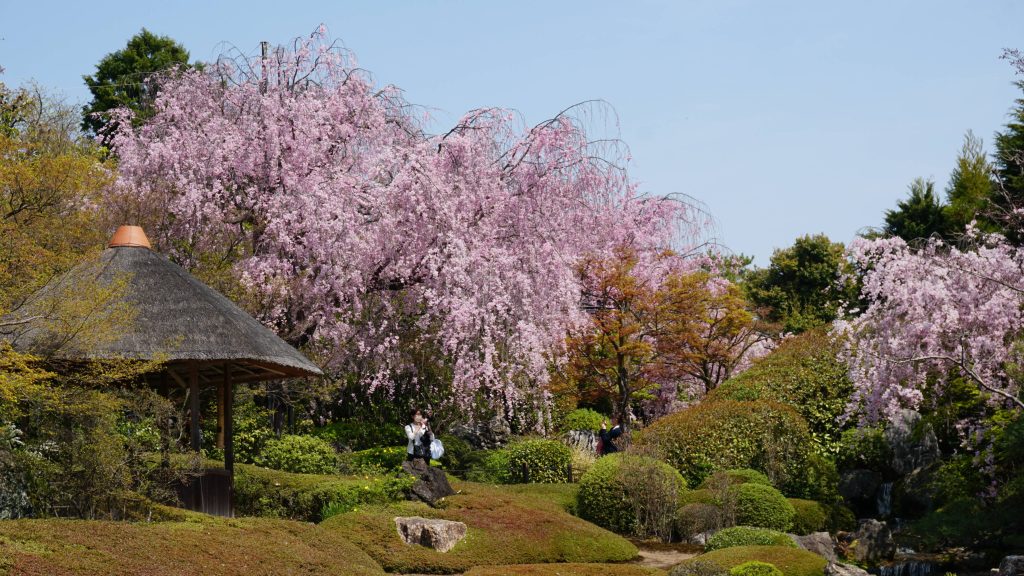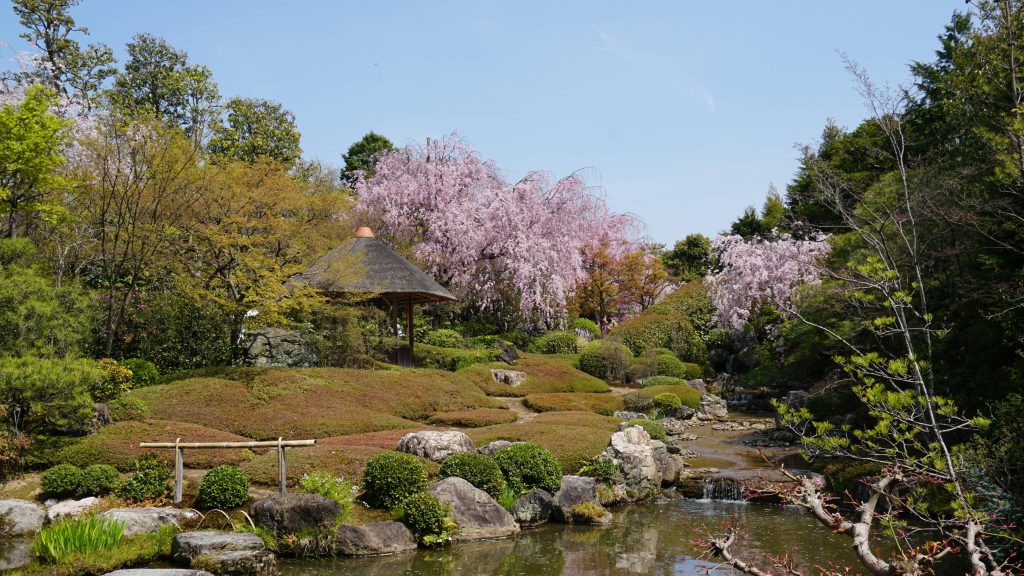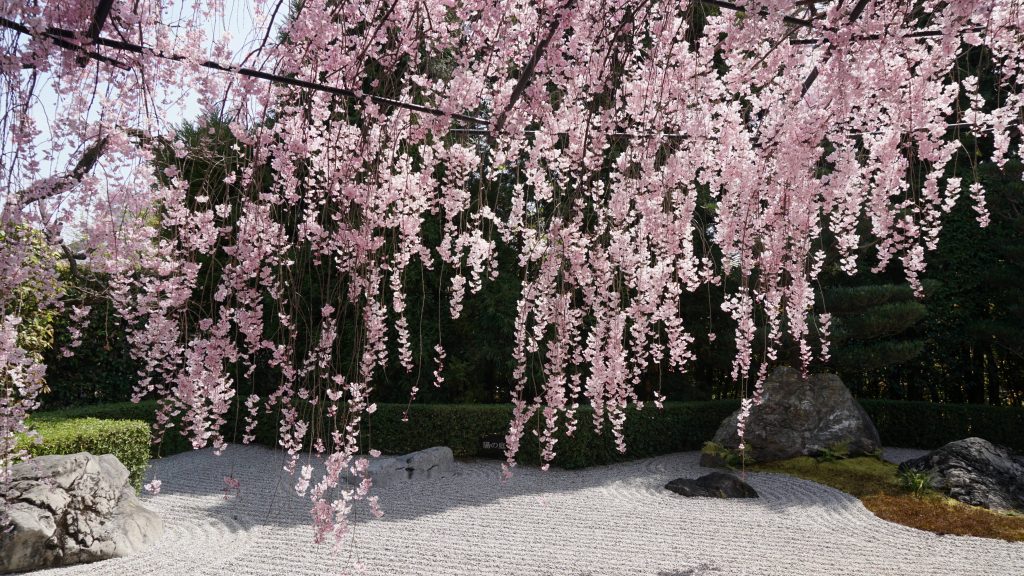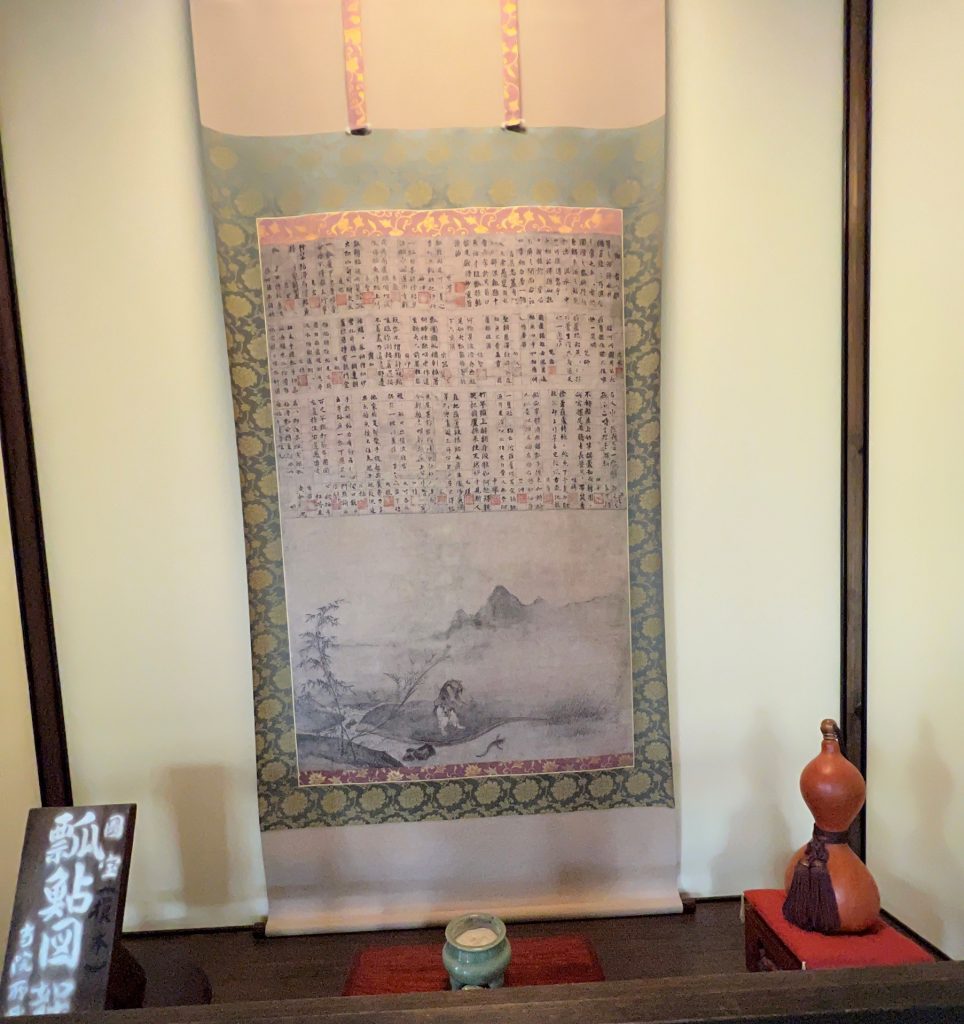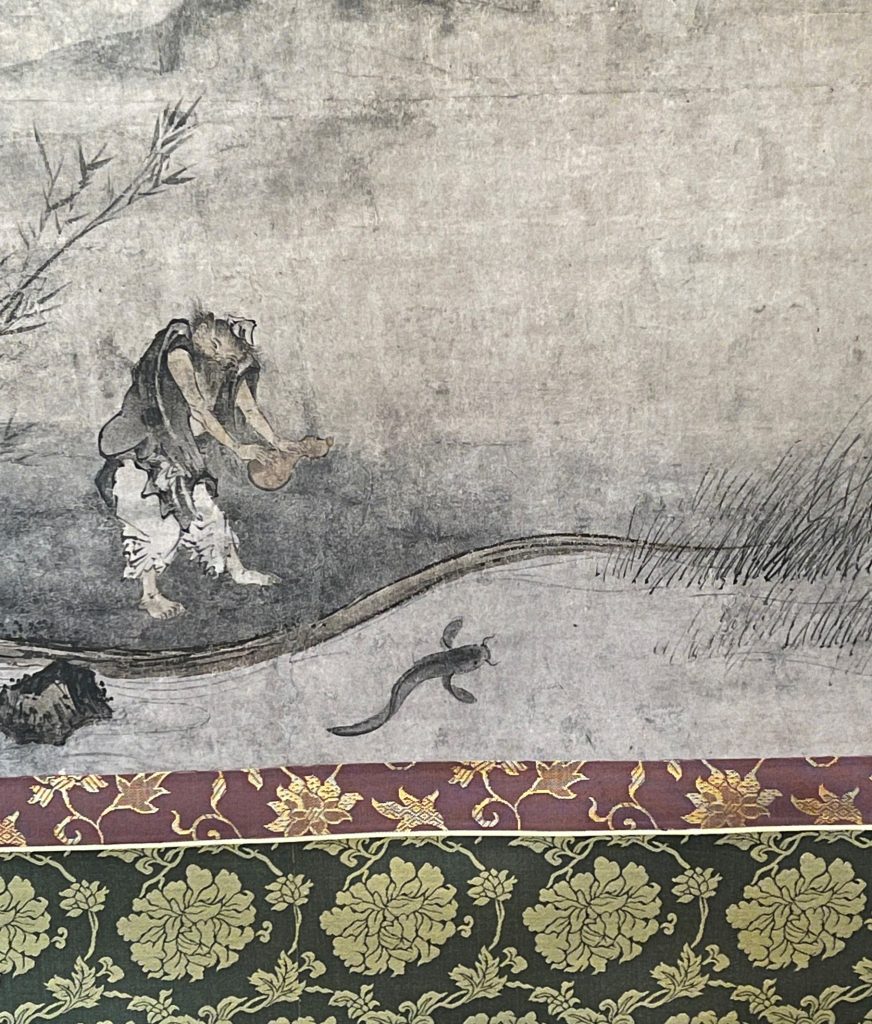 This painting is a national treasure called "Hyonenzu". It depicts a man catching a catfish with a gourd. It is one of Zen riddle of Rinzai sect.
The man looks like holding down a gourd floating up in the air.