First visit of the year of the tiger to Yasakajinnja Shrine
(Blue word has a linklink)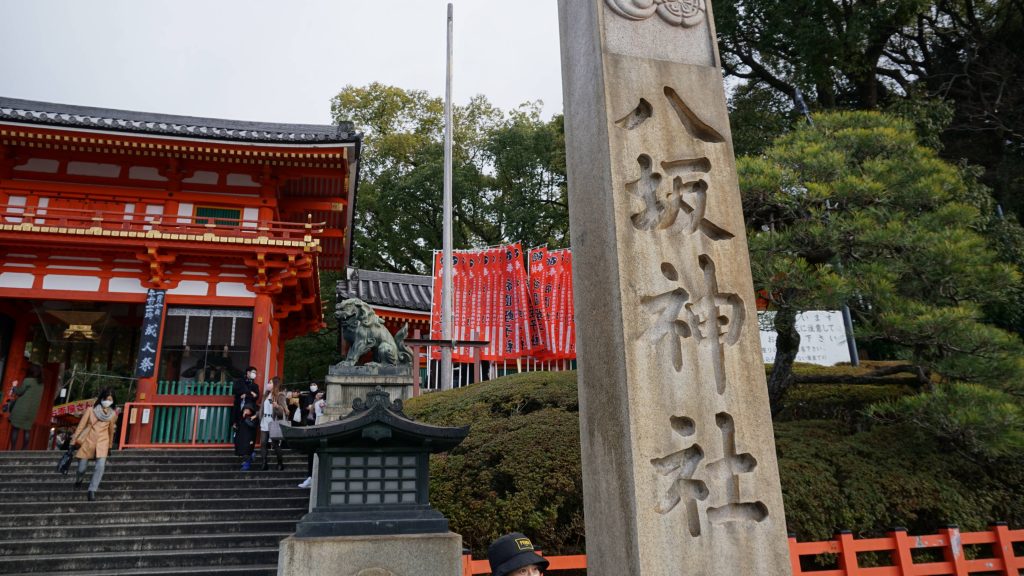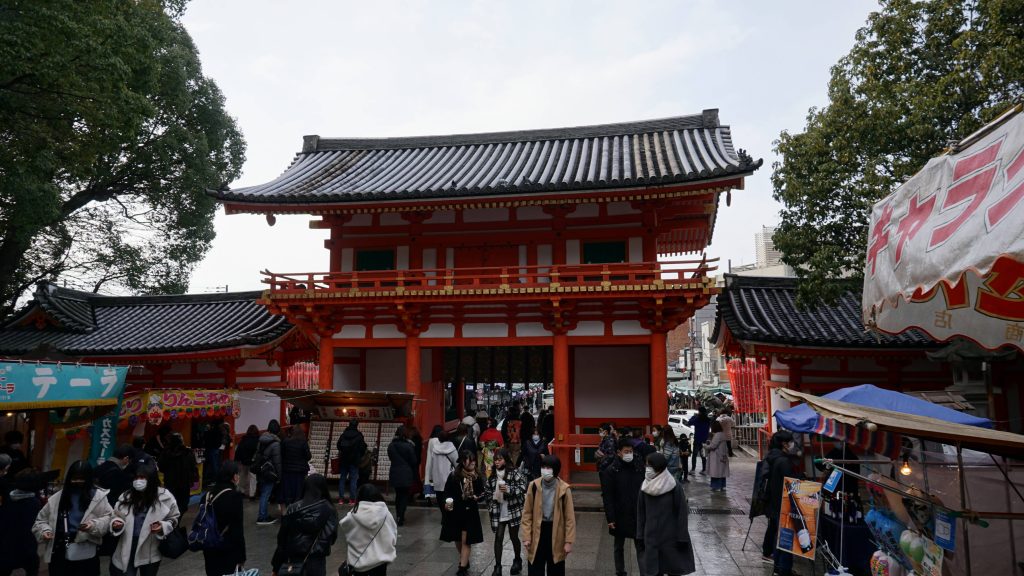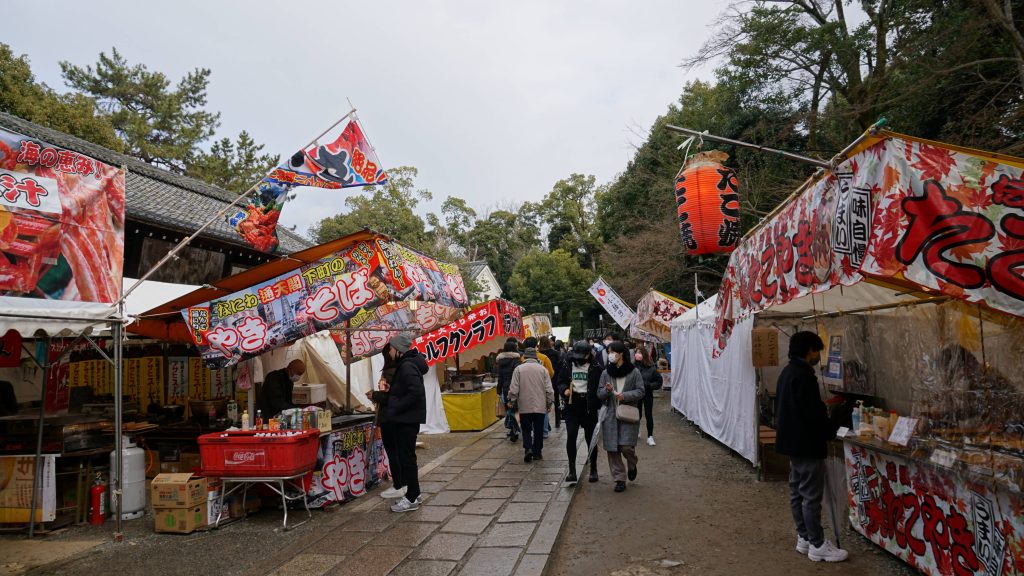 Yasaka Shrine is a familiar shrine in many ways for me.
Different from last year, lots of people come to Yasakajinja Shrine for the first visit of the year.
We can see some different points from the before pandemic at the shrine.
For example, the purification ritual including washing hands and rinsing mouth is being suspended.
And the way to get a paper fortune has changed to like a instant lottery.
Gion matsuri, one of the three biggest festivals in Japan, originated at Yasaka Shrine.
Many stalls were busy selling various snacks.
However, the cases of Omicron variant is increasing rapidly these days.
Many people are worried about what will happen this year ?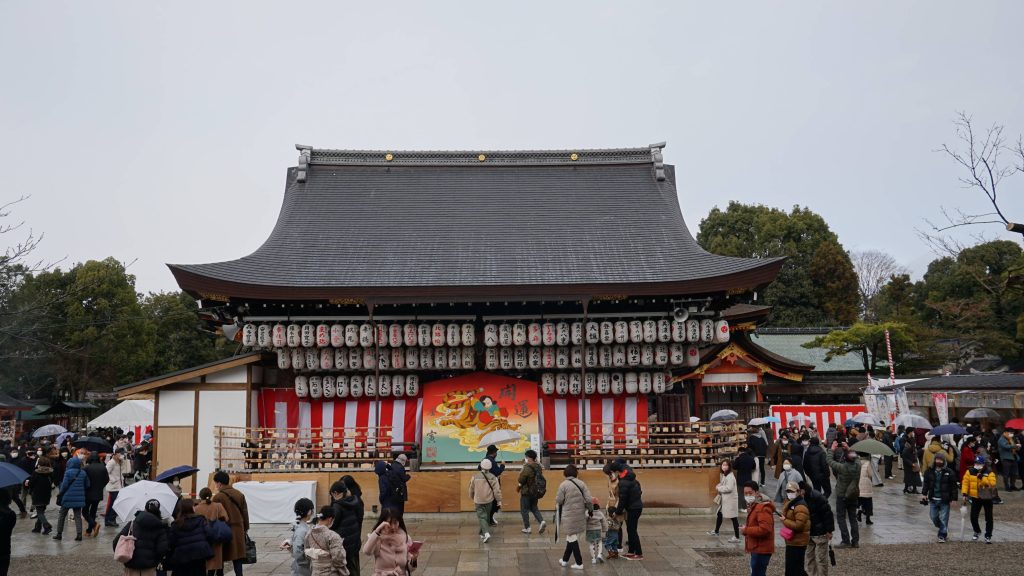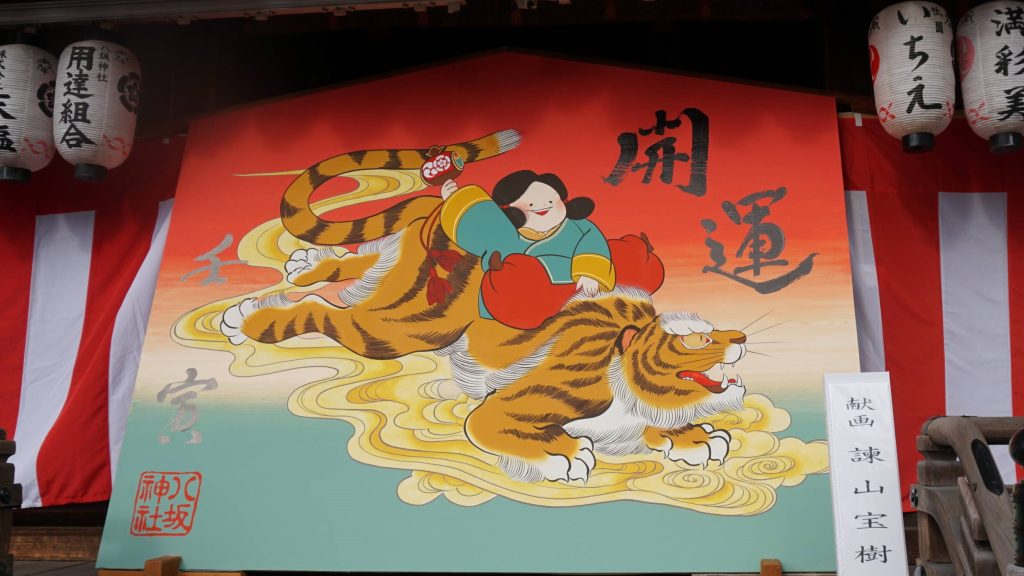 Because 2022 is the year of the tiger, a huge tiger painting has been offered to the shrine.