Birthplace of Ogura-an, sweet red bean paste
Here is a monument of the birthplace of our favorite Ogura-an, sweet red bean paste, on the grounds of Nison-in Temple in Sagano. According to the explanatory text on the backside, Kukai who is the founder of Shingon Buddism brought a large type of red bean from China in 809 A.D. And a local confectioner, Wasaburo, made red bean paste with sugar given by the Imperial Family in 820 A.D. Red bean pastes, anko, are roughly classified into two types such as strained type and not-strained one. Ogura-an belongs to the latter. The name of Ogura-an comes from Mt. Ogura.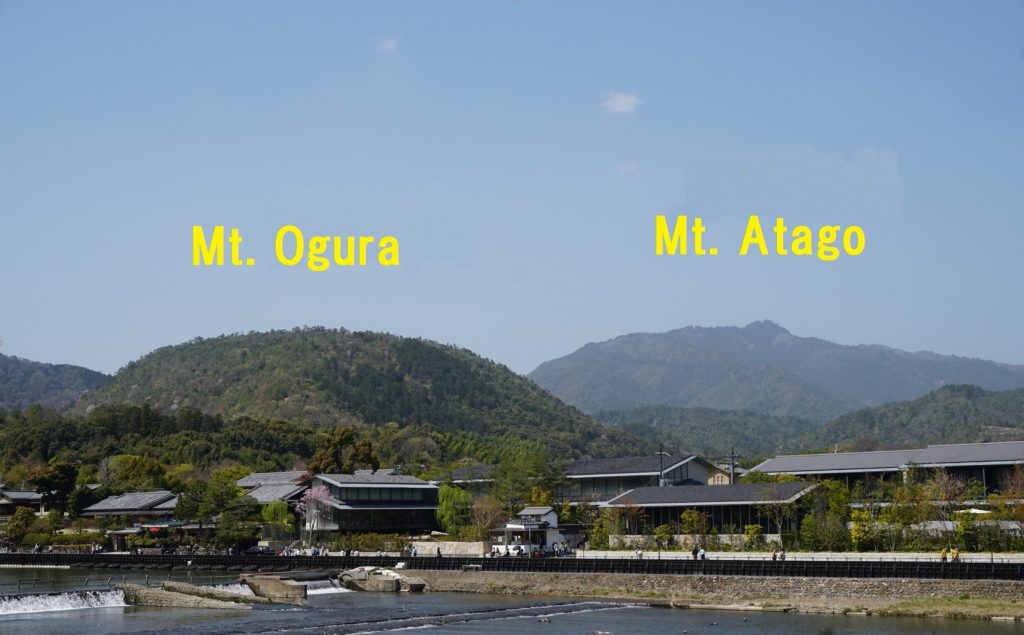 This view is from the Togetsu-kyo bridge.
Mt.Ogura is 296m and Mt. Atago that I climb
every year is 924m in height.
Both mountains have been venerated by
locals and worshippers. The name of
Mt. Ogura can be seen in the many waka
poems in the old days.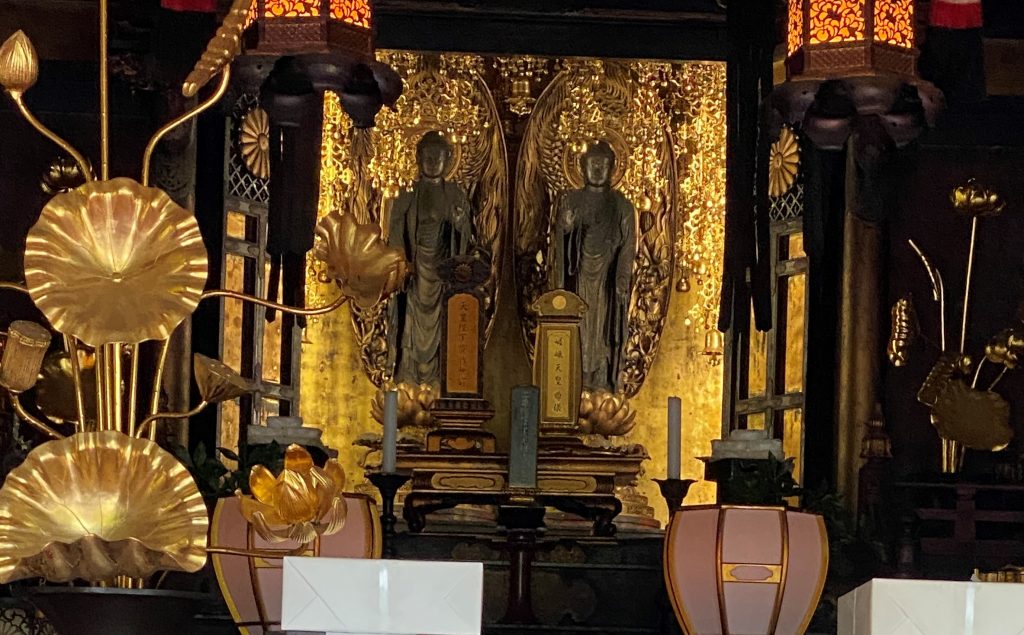 Two major Buddhist Statues are enshrined
in the main hall of Nison-in. "Ni" means
two and "son" means major Buddha. Left
side is Amida Buddha and right side is
Shaka Buddha who is the founder of
Buddhism.
Everyone can bong this big bell. The sound of the bell touches our hearts.